SAKE
Semantic enabled Agile Knowledge-based E-government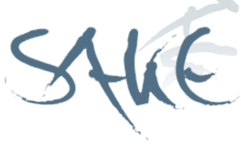 Permanent changes in the environment (political, economical and ecological) cause frequent changes in the governments' regulations that may affect public administration (PA) processes and systems. To reduce 'time-to-market' with regards to new decisions, regulations, and law, it is necessary to equip public administration with tools supporting the agile response to changes. A change in one activity in a process or in one part of an e-government system (front and back office) may cause many problems in other parts of the same process or system. Therefore, there is a need for resolving changes in a systematic manner, ensuring overall consistency. Furthermore, these changes impose the need for updating the knowledge needed to perform the administrative process or use the e-government system, which is heterogeneous and fragmented. These needs are more prominent in the case of New Member States, since their full integration heavily depends on the possibility to adapt their public administrations to the existing EU regulations in a very short period of time.
The SAKE project addresses the afore-mentioned needs by specifying, developing and deploying a holistic framework and supporting tools for an agile knowledge-based e-government that will be sufficiently flexible to adapt to changing and diverse environments and needs. The proposed SAKE solution will comprise: (a) a semantic-based change management system, (b) semantic-based content management system, (c) a semantic-based groupware system.
The SAKE project brings together a well-balanced mixture of ten partners, that each one brings into the project a different focus of work and a different perspective of emphasis. It should be noted that the majority of the partners are coming from New Member States (i.e. Hungary, Poland and Slovakia)
---
An eleven – partner European consortium, led by PLANET SA, has been awarded the €2.5 million SAKE project. SAKE, Semantic-enabled Agile Knowledge-based e-Government, allows NMS Public Authorities (PAs) to smoothly adapt their back offices in accordance with the European legislation, and improve the quality of their decision making process. It introduces semantic technologies in the PA back office, allowing consistent change propagation, through explicit representation of tacit knowledge.
The pilot and evaluation of the platform is taking place in three NMS countries: Hungary (Ministry of Informatics and Telecommunications), Poland (City Hall of Czestochowa ) and Slovakia (Local Authority Košice-Seatlement Tahanovce).
The consortium includes also the Research Center for Information Technologies at the University of Karlsruhe (FZI - DE), the Institute of Communication and Computer Systems, National Technical University of Athens (ICCS - EL), the Cities on Internet Association (CoIA - PL), the Technical University of Kosice (TUK - SK), Technology Transfer Center Corvinus University of Budapest (BCE – Hungary), SYNERGON Information Systems Plc (SYNERGON - Hungary) and the Research Centre University of Piraeus (UPRC – EL).
Mr. Giannakopoulos, PLANET's CEO said: "The projects (NtD: SAKE at al.) are twofold significant for PLANET. On the one hand, they support the achievement of further financial fertility, and on the other they establish PLANET as a leading player in European RTD projects, an area where the company has been traditionally playing a key role"
About Planet SA. PLANET is the largest consulting company in Southeast Europe, established in Greece, providing Management Consulting, Information Technology Consulting, Development Consulting and Project Management Services.